Cheap Yoga Certification
Life and Work of Swami Sivananda – A
Great Yogi & Yoga Teacher
The teachings of Swami Sivananda are summarized in the words as serving, love, compassion, purification, meditation and help. He was a great Yogi, wise and enlightened master. He also was an example of love, unity and selfless work for humanity throughout his life. He was characterized as a cheerful, devoted and generous spiritual master. From an early age, he showed a spiritual evolution and a feeling of oneness with everyone; he saw God in all beings and this principle based his life and teachings. Thus, he created a Synthesis of Yoga, which meets the essential principles of all religions and all spiritual paths.
He was born in 1887 in the town of Pattamadai, in Tamil Nadu, in southern India. His name was Kuppuswami. He was a person with very large and generous heart. From an early age, he stood out as a bright and diligent student and a good athlete, and was interested in the study and practice of Vedanta. Born with an obvious spiritual inclination, he enjoyed participating in religious practices of his family, devotee of Lord Shiva as mantras and religious ceremonies. Despite being born into an orthodox family in southern India, he had an attitude of respect for religious diversity and service without distinction of social class, beliefs or culture, first as a doctor and then as a spiritual master.
Encouraged by his vocation of service to humanity, he studied medicine. His desire to learn and extraordinary intelligence earned him the admiration of his teachers and classmates. A few years later, he graduated as a doctor and the young doctor Kuppuswami decided to travel to Malaysia, where many felt he should help people in need. In Malaysia, he worked as a doctor of people with low income for several years, often giving free medicines and consultations.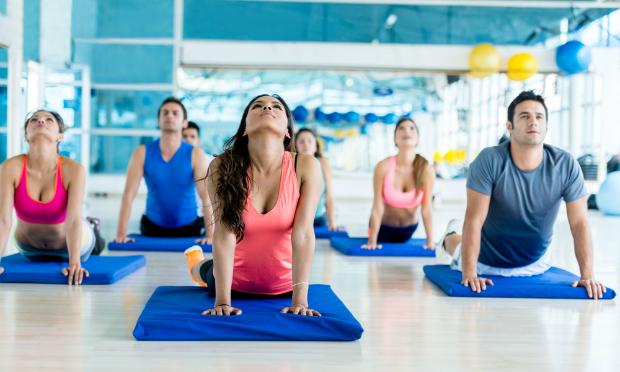 He worked as an editor of a medical journal and wrote about health issues, and soon was assigned the responsibility of running a hospital. For his great skill as a doctor and humanitarian aid, he began to gain great recognition. But he began to feel that medicine was not enough service to humanity.
The answer came one day when the young doctor cured a monk, who in turn gave the doctor some lessons in the traditions of Yoga and Vedanta. Kuppuswami's spiritual path started to become clearer that he should help people not only by healing the physical body, but also mentally and spiritually.
About SiddhiYoga
SiddhiYoga is a perfect option to learn yoga India as the center has qualified yoga experts.